Car Video Recorder and Car Reverse Sensors
Wagner Online Email Update | March 2015 | WN647REV
Cant See This Email? View in browser
Includes Bonus 8GB SD-Card and Micro USB Charger
Super HD Recording. Easy Install - Clips on to existing mirro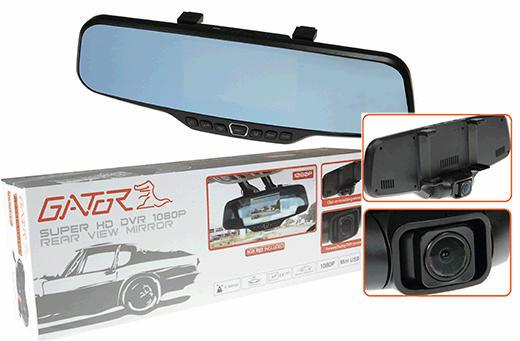 Gator's latest Car Video Recorder will prove to be invaluable investment for all your travel trips. Record your travel journey in case of an incident or for fun recreational use! Easy Installation, simply clips on to existing mirror. Forward facing DVR camera with 4.3" TFT-LCD screen HD 1920 x 1080. screen. Super HD 2304 x 1296 (30fps) recording with H.264 video compression. Wide 160 degree view angle lens. Motion detection.
Seamless cycle recording. Mini USB / AV-In interface. Supports Micro SD up to 64GB. Includes Bonus 8GB SD-Card. Includes Micro-USB charger


See Full range of Gator Car Accessories

Vehicle Reverse Sensor Audible
GATOR GR4
4x Ultra-sonic Sensor System with Detecting Range 0.3M - 2M
Easy Install Supplied with 18.5mm hole saw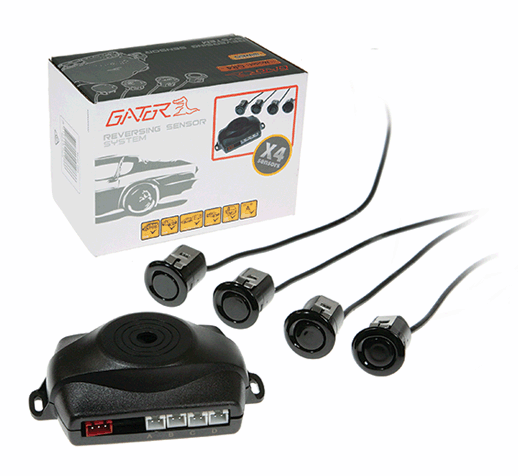 Audible Car Reverse Sensor that alters the beep timing to indicate distance much like sonar pings. No dash modifications required, easy simple.
Simply mount the control unit in the boot and attach power to the reversing lamp.


See Full range of Gator Car Accessories

Vehicle Reverse Sensor Audible With Wireless Distance Display Unit
GATOR GR4S
LCD Display connects wirelessly to control unit
4x Ultra-sonic Sensor System with Detecting Range: 0.3M - 2M
Easy Install Supplied with 18.5mm hole saw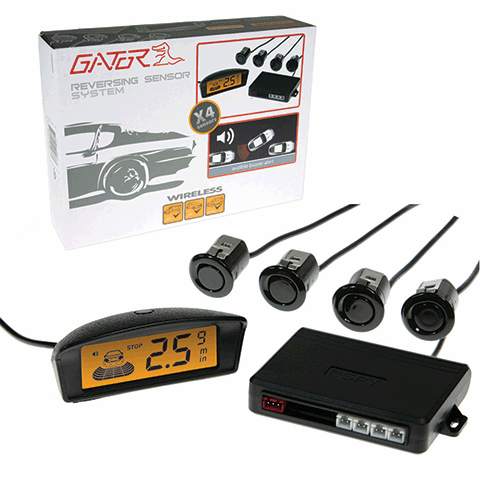 Car Reverse Sensor Kit with Display. Controller unit gets mounted in the boot and wired car reversing lamp for power. Wirelessly transmits data to the LCD receiver mounted on the vehicle dash that is powered from the accessories power outlet. Display gives distance up to 2.5M digit and bar graph shows obstacle direction. Audible alert can be switched on/off. .


See Full range of Gator Car Accessories